Join Wisconsin Recruiters for a premier event on October 29, 2015 in Madison at the Alliant Energy Center. We're featuring 2 international speakers including Stacy Zapar and Steve Lowisz, you'll learn ways to become a more influential recruiters and strategies to attract and hire the right talent. There will also be tremendous networking opportunities with other human resources and talent acquisition professionals throughout the region and prize drawings!
New to our Recruiting conference? Check out what attendees from our recent event in MN shared about their experience. Who's coming? HR and Recruiting professionals from leading orgnanizations including Milwaukee Tool, Centare, American Family, University of Wisconsin, The QTI Group, Forward Service Corporation, Unity Health, Physicians Plus, Hausmann-Johnson, Smart Motors, Inc., Rock County, Menasha Corporation and more!
Your registration to Wisconsin Recruiters includes:
Conference / Event admission for all sessions
Wifi network
Parking at Alliant Energy Center
Beverages & light snacks at registration and during the networking break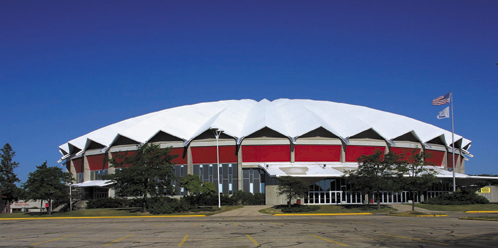 The agenda:
8:30 – 9:00: Registration check-in and networking
9:00 – 9:10: Conference kick-off
9:10 – 10:15: 5 Keys To Leading Your Hiring Manager
10:15-10:45: Networking Break & Prize Drawings
10:45 – 11:50: The Future of Sourcing and Recruiting
11:50 – 12:00: Wrap-up
The Speakers:
Steve Lowisz: Author, Educator, and International Speaker
Stacy Zapar: Speaker and Employer Branding Expert
Jason Buss: Author, Speaker and Talent Acquisition Leader
Speaker Bios:

With nearly two decades of experience in the recruitment industry, Steve Lowisz is a highly sought after trainer and speaker on all things talent. After leading both sourcing and staffing engagements for companies across the globe, he has a unique perspective of the talent acquisition industry, its challenges, and its unique and changing opportunities. Steve's passion is to educate and equip recruitment professionals and hiring executives with the tools and techniques required to create effective recruitment functions and processes. His unique and sometimes unconventional delivery style is engaging, challenging and thought provoking for recruiters new to the industry all the way up to the experienced CEO seeking the best talent.
Stacy Zapar is an 18-year recruiting veteran and Founder of Tenfold, a recruiting consultancy and training firm where she leads the employer brand, social recruiting and sourcing strategies for clients such as TripAdvisor, Booking.com and Zappos. She is also the Most Connected Woman on LinkedIn since 2008, out of 338M+ members worldwide.
Stacy was named 2015 Trendsetter of the Year for Talent Acquisition by SHRM's HR Magazine, is an international keynote speaker and has been featured in the Washington Post, Forbes, Entrepreneur, Fortune and many other publications. Her own blog has more than one million views. She is also an advisory board member for a number of HR technology companies.
Feel free to connect with Stacy on LinkedIn and Twitter at @StacyZapar.
With 20 years of global human resources and talent acquisition leadership experience, Jason Buss is a recognized expert with deep experience in identifying, recruiting and hiring high-performing teams. As recruitment innovation officer for SmartRecruiters, Jason helps build awareness, visibility and advocacy for the new way of hiring.
Jason is also the creator and editor of Talent HQ, a premier online news and information channel for the recruiting and human resources community and is the president and community leader of Minnesota Recruiters, California Recruiters, Florida Recruiters and Wisconsin Recruiters, the nations largest and most active regional recruiting communities. You can connect with Jason on LinkedIn, Twitter, or Facebook.
Session Descriptions:
5 Keys To Leading Your Hiring Manager (Steve Lowisz)
In this presentation, globally recognized recruiting and HR expert Steve Lowisz will present the five keys to leading your hiring manager during the recruiting process, including proper intake, effective communication, applicant analysis, metrics utilization, and credibility. Participants will learn how to define their role as the recruiter and drive effective metrics and techniques that improve quality of hire and accountability. Participants will also learn detailed practices to implement in their hiring manager relationships today, such as asking the right job intake questions and efficient needs identification. Key Takeaways:
How to establish yourself as a leader and expert in the hiring process as the recruiter
Leveraging proper intake, analysis, and metrics to effectively communicate with the hiring manager
Establishing a healthy professional relationship with the hiring manager in which the needs for each open position are established and recognized
Open lines of communication through every step of the recruiting process to alleviate common issues and disconnect between recruiters and hiring managers
.
The Future of Employer Branding & Recruiting Like a Champion (Stacy Zapar)
The world of sourcing is changing. It used to be about finding that needle in the haystack and tracking down purple squirrels. The game has changed. The future of sourcing is all about Engagement… standing out above the noise and getting candidates to actually respond. Stacy will share her practical and proven methods for candidate engagement and you will go home with 10 easy-to-implement tips, tricks and strategies to keep you ahead of the pack in today's highly competitive recruiting market.
2015 Wisconsin Recruiters Sponsors:
Please note space is limited for this event, tickets are available on a first-come, first-serve basis. Consistent with all events, registration is non-refundable however may be transferred to a peer or colleague should a conflict arise.